Boasting "the best little parade in the state of New Hampshire," the town of Plainfield NH, made up of three villages (Plainfield, Meriden, East Plainfield) is filled with wonderful community spirit and an active citizenry that is just 10 minutes south of the economic center of the Upper Valley. With every type of real estate, from historic capes and farmhouses to modern construction with acres of conservation land, Plainfield has something to offer every home buyer.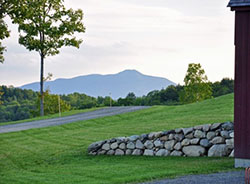 The abundant natural resources of Plainfield include the Anne Duncan State Forest, home to a wide variety of waterfowl and wildlife and the Helen Woodruff Smith Bird Sanctuary, home to the Meriden Bird Club, the first of its kind in the nation. Plainfield Trailblazers maintain an organized trail system for biking, hiking, and cross-country skiing.
East Plainfield boasts rich farmland and is the home to several farms that sell products directly to the public as well as in local stores and farmers markets. Edgewater Farm has a farm store on Route 12A with CSA options, as well as greenhouses full of annuals, perennials, and strawberry fields. River View Farm grows 15 different varieties of apples, as well as blueberries, raspberries, pumpkins and wildflowers for picking or for sale in their Barn Store. Further down the river, the McNamara family has operated McNamara Dairy since 1950. Visitors can buy fresh milk in glass bottles, eggs, meat, butter, and maple syrup. The Farm is also available for private events.
Public school options for residents include the K8 Plainfield Elementary School and Lebanon High School. High school students who gain admittance to Kimball Union Academy, a private high school in Meriden, can use their public school tuition toward the cost of tuition at KUA. The Academy hosts many activities that are open to the public. Estabrook School is an additional private K8 school sponsored by the Seventh-day Adventist Church in Plainfield Village.
If you enjoy the outdoors, close-knit small community, and want to be close to nature, let us introduce you to the wonderful villages of Plainfield NH.